Kayaking and camping and are great hobbies on their own; both offer a sense of adventure and freedom. When you connect the two, it's a formula for something exceptional.
We enjoy a variety of life, so we don't limit ourselves to one or two places when we go kayaking. There are so many lakes, rivers, and coastlines to explore. We want to traverse them all before pulling in to set up camp.
Camping is a great way to get out of the fast-paced modern world and back into nature.
As a hobby for people all over the world, camping keeps people close to our natural roots. With kayaking and camping, people are finding more opportunities for health and mental well-being, but what do you need to know to go kayak camping?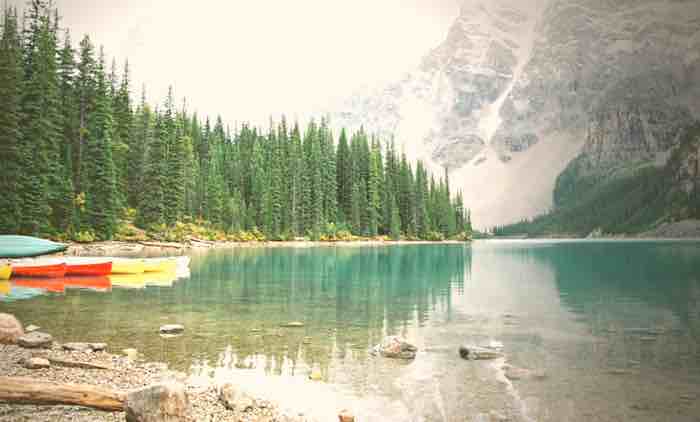 Here we share just a few tips for kayak camping.
THINGS YOU NEED TO KNOW TO GO KAYAK CAMPING
1. Pack Light
As far as packing, you won't have to travel as light as you would for backpacking. But you will want to pay strict attention to what you are planning to bring.
Remember that a kayak does not have a lot of room to house appliances and other tools. Be sure to include only the most compact versions of any tool you plan to bring, or you might have to leave it on an embankment somewhere.
2. Bag Sizes
It would be a great idea to use smaller bags than big ones because they have an easier time conforming to the shape of the kayak.
Always be sure to have a way to know which bags are for what purpose by using labels or by color-coding them. It will help to make sure you know what kit you are grabbing, particularly in case of an emergency.
You'll want to have some relatively high-quality bags to help protect your items and make them easy to extract in a hurry.
The best bags are made of nylon but contain a spill-proof interior that will keep your stuff from getting everywhere.
Bags that seal and keep wild animals from smelling your food supplies are also a perfect idea.
3. Keep Your Balance
Pay attention to how you pack your kayak. A safe trip in your kayak requires that your kayak stay balanced and upright on the water.
If you have packed poorly, then a bit of water in the kayak could quickly turn into a life-threatening situation. Be sure to keep the weights evenly distributed so that the kayak doesn't lean or do anything else that could put you in the water.
4. How to pack your kayak
Once you have your gear laid out and ready to go, it's time to figure out how to get it all in your boat. This is easier with some boats than others and depends on your gear selection as well.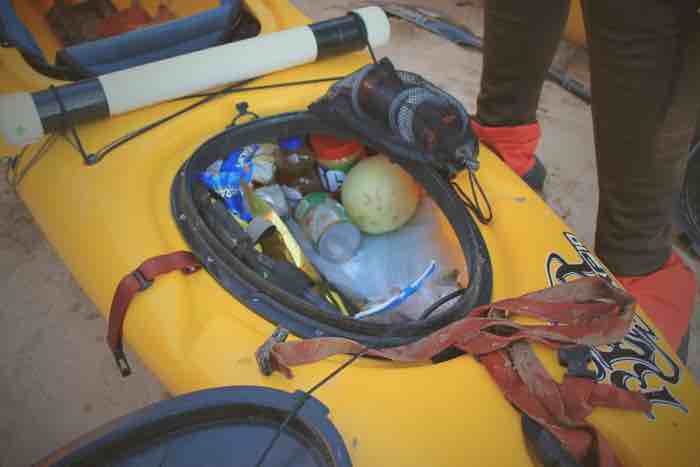 There are three major areas to store gear in your kayak, the bow, the cockpit, and the stern.
A good rule of thumb is to do whatever it takes to keep the weight evenly distributed. Don't put everything in the stern and nothing in the bow, or vice versa.
If you happen to have a boat with a hatch, packing is made infinitely simpler. There are no wrangling drybags over the seat and under the cockpit rim to get them into the stern. Simply pop the hatch and put your stuff in.
Not everything needs to be in a drybag either. It's easy when you're packing food to throw everything into a dry bag, but remember, a lot of the items are individually wrapped to begin with, so they can get wet. This is handy for filling in all the nooks and crannies and makes dealing with your drybags much easier.
The stern is an excellent place to store camp food and your extra layers. It's less of a hassle to access during the day than the bow, so keep that in mind.
Not having a bulkhead is great for packing as well. Rather than having to remove the whole bow wall and bulkhead every day, you can easily pull the wall out and slide your drybags past the footpegs.
The bow is a good place to put your camp clothes and sleeping gear so you can put them up there in the morning and not deal with it again until you arrive at camp.
The cockpit is a good place for a dry bag in your lap with the essentials you regularly use (sunscreen, granola bars, a hat, sunglasses, camera, etc…).
Boats with a stern hatch typically have a bulkhead mounted horizontally in the boat behind the seat to keep the stern compartment separate.
The space between this bulkhead and the back of the seat is a great place to store lunch, extra layers, throwback, and other bits and pieces that you may want to access throughout the day.
TOP PLACES TO PADDLE IN CANADA
If you want to see a wilder natural side to Canada we would suggest you kayaking and camping. Here you can find more about the best paddling holidays in Canada.
Here are the top destinations:
1. Haida Gwaii
Some of Canada's most spectacular scenic waterways can be found in the archipelago north of Vancouver Island.
2. Lac Manicouagan, Quebec
A ring-shaped lake that is about 180 km in circumference. Great for 3 or 4-day summertime kayaking camping trips. Known as one of the oldest craters.
3. Algonquin Provincial Park
Ontario's largest park with a lot of places to kayak and canoe. Late summer and early fall are the best times with no mosquitoes.
4. East Coast of Newfoundland
Here you see coastlines populated by whales, sea birds and icebergs (depending on what time of year you go).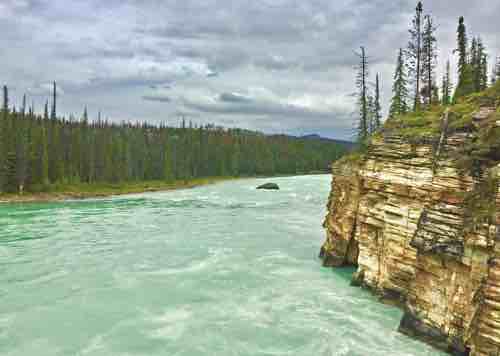 5. Athabasca River
Untouched mountainous wilderness river in western Alberta. Over 200 miles long, it is an excellent location for the avid outdoorsman.
Related Post